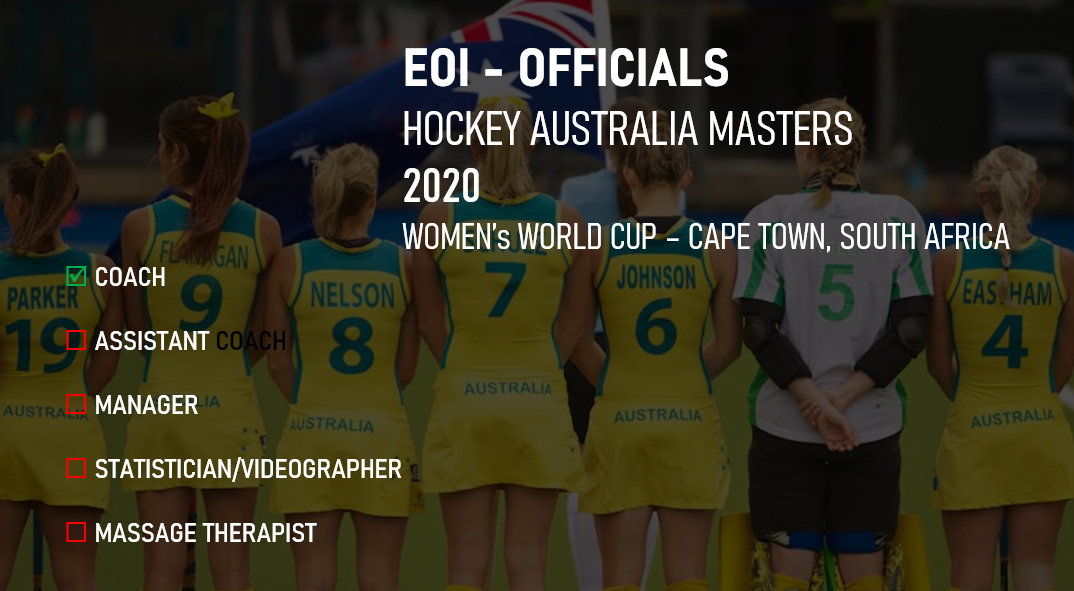 Hockey Australia Masters Committee are seeking further expressions of interest for Women's Team Officials for WC2020 in Cape Town, South Africa.  Would you please share this information within your hockey networks?
Expressions of interest are called for Coach/Asst Coach, Team Manager, Statistician/Videographer, Massage Therapist for Women's teams competing in Cape Town.
Those who have previously expressed interest for WC2020 need not reapply as your information is already held on file.  As we are keen to have our officials' lists completed as soon as possible, please ensure you complete the relevant EOI by Monday 13 January 2020.
Thank you for your interest in Masters Hockey.
Statistician/Videographer:
https://forms.gle/r7np5j8W2P1A4En18
Coach/Asst Coach:
https://forms.gle/7VC2BWPPC6GgnBFGA
Team Manager:
https://forms.gle/oo1xzruwLhhsXnV88
Massage Therapist:
https://forms.gle/nbX1vimx2H6bhXHQ9
If you have any queries, please contact Gail Lomas on admin@hockeyaustraliamasters.org.au.