News Feed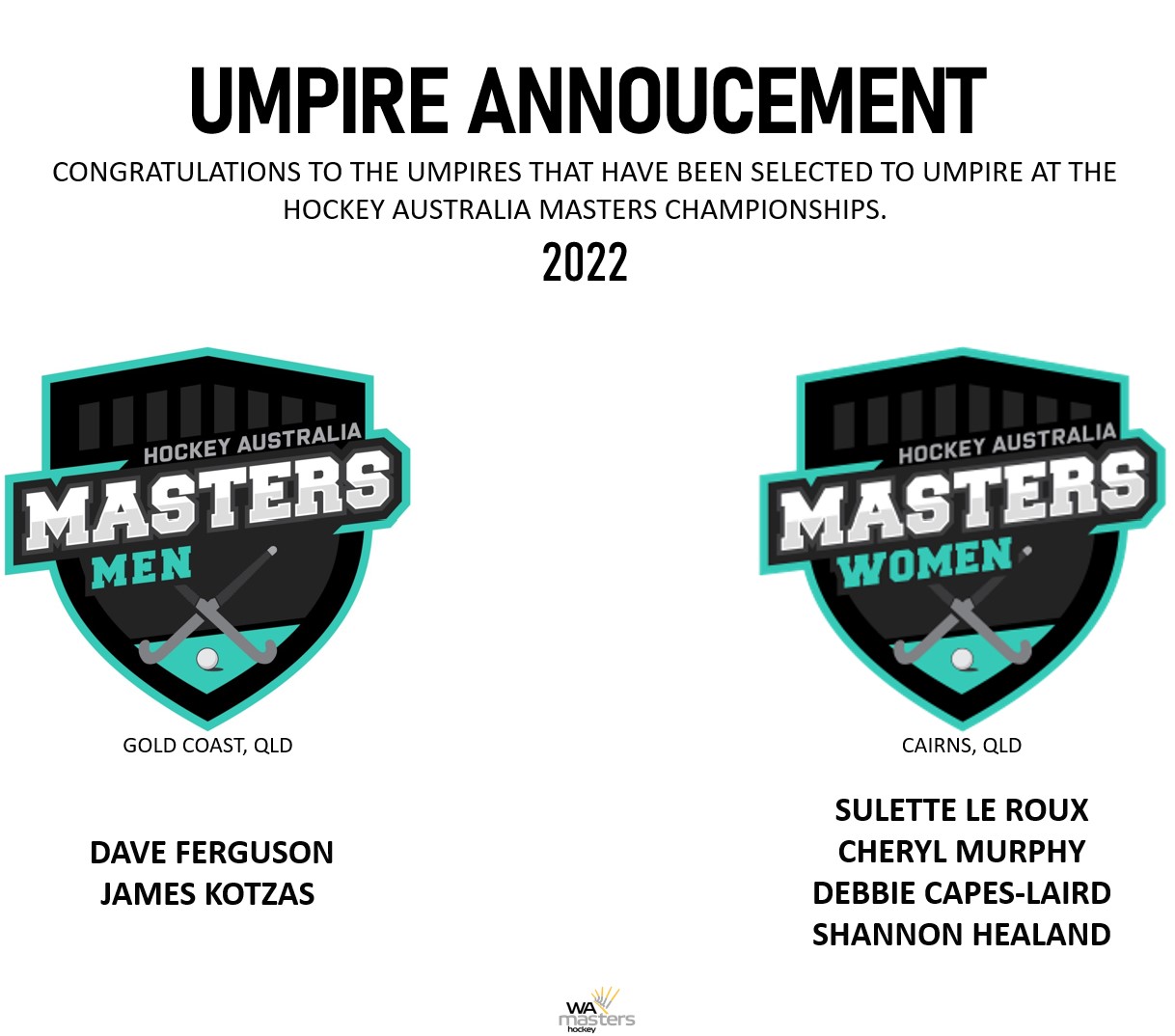 Details

Written by

Scott Macdonald

Category: News Feed
Hits: 728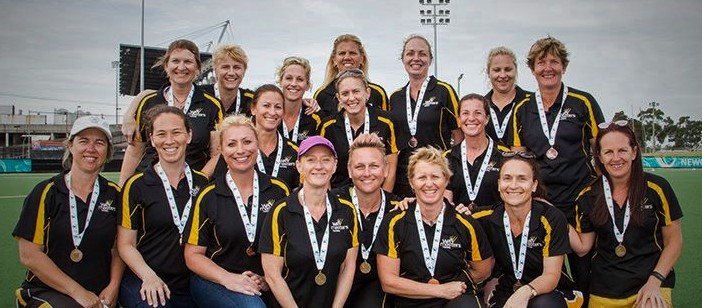 The WA Masters Hockey Committee would like to congratulate the following players selected for our WA Women's Masters Teams:
Women's Over 34 State Team
Jacinta Amundsen
Maxine Christie
Anna Cook
Dale Cronje
Ashlee Docking
Sarah Forbes
Nicole Geary
Jessica Hall
Amy Harken (GK)
Emily Hegney
Jodie Mellor
Kylie Monk
Jenine Piper
Bronwyn Poustie
Jane Reid
Women's Over 40 State Team
Kelly Barr
Isobel Bevis
Fleur Ford
Sally Galbraith
Stacey Hamilton
Emily Holt
Dirranie Kirby (GK)
Johanna Muntz
Kim Nicholson
Jodi Nield
Tracey Price
Rachel Sherborne
Rhiannon Stewart
Leisha Tatham
Katy Vipond
Shayne Wass
Train On: Donella Berry  GK
Women's Over 50 State Team
Karen Beynon
Michele Clement
Jodie George
Lisa Hando
Robyn Himbeck
Lisa Hodge
Nicole Ilich
Rebecca McGinn
Ellie Munt
Karen Richards
Anita Scott
Anna Taylor
Julie Waddell
Sarah Wiese
Rosie Willix (GK)
Natasha Woodhouse
Beki Yates
Women's Over 55 State Team
Sally Barrett
Marjorie Boultbee
Pippa Button
Suzie Bowyer
Kim Chandler
Anita Duckworth
Marie Fulbert-Hadet (GK)
Helen Guinness
Linda Hart
Tracey Hough
Alison Hoy
Karen Judge
Vicki McAllister
Kelley Robinson
Jean-Marie Rudd
Helen Rule
Leonie Squire
Jill van Duuren
Women's Over 65 Division 1 State Team
Karen Allan
Gail Anderson
Debra Andrew
Alma Davies
Susan Gallinagh (GK)
Dale Keiley
Margaret Knapp
Maris Margetts
Janese Mcdougall
Jill Sheehan
Helen Smith
Eleanor Staples
Lynette Stowe
Pearl Watene
Ricky Whelan
Women's Over 65 Division 2 State Team
Janice Arcus
Betty Bryant
Patricia Davis (GK)
Avis Holtham
Kerry Hood
Helen Johansen
Catherine McFarlane
Delys Palmer
Anne Serafini
Pam Warren
Note: To be combined with Victorian Players not shown here.
Due to low number of nominations in the O45s and O60s we were unfortunately not able to select a WA O45s or WA O60s team- however, we have done everything possible to get players who nominated for these 2 teams to be selected in other WA Women's Teams to still be able to compete in this year's Nationals in Cairns.
For those players who sadly missed out on selection in our WA Women's Masters Teams, we can still offer you the chance to play in the Nationals in Cairns.  If you are interested, you can be placed on the Pick-up list to be selected by other States, based on the position you play.
If you want to be considered for the Pick-up list, please send me your contact details (This email address is being protected from spambots. You need JavaScript enabled to view it.) and preferred playing positions by COB 4/7/2022. Interested States will contact you directly and I am happy to liaise and submit the necessary paper work to make it happen.
For those players who nominated for O45s and O60s and have missing out on selection, your nomination fee will be reimbursed. If you think you should get a refund and haven't by 15th July 22 please contact our WAMHC Treasurer, Sinead French-Bluhm (This email address is being protected from spambots. You need JavaScript enabled to view it.) to action.
Your coaches and managers will be in touch soon with information on timeline, trainings, accommodation, deposits and more.
Look forward seeing you all in Cairns in September!
Regards
Jill van Duuren
WA State Women's Masters Delegate
0401469733

Details

Written by

Scott Macdonald

Category: News Feed
Hits: 4254